Photo by Cassidy Kelley on Unsplash
We all knew this post was coming. You can't have a morning routine without a nighttime routine! And these kind of posts are so fun anyways. For me, a good nighttime routine is probably more important, as it usually takes a lot more to calm me down for bed than it is to wake up. And like so many other things, it is important to stick to a routine. So enough talking, let's talk about getting ready for those zzz's!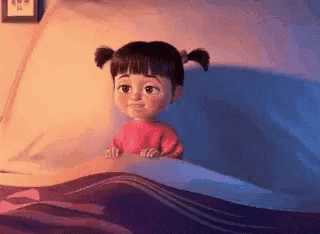 I like to think of myself as a pretty simple kind of gal. But when it comes to this first topic, there is no such thing! Before I head to bed, a nice, hot bath always does the trick at calming me down. And I'm not talking about a simple kind of bath. I'm talking about those fluffy bubble baths, the ones with pretty bath bombs and body oil to leave you silky smooth. Y'all know that I worship Rock & Oil bath products, but really you can use anything that you have on hand or pick yourself up something fun from Walmart for cheap. Get yourself a good book to read, listen to a podcast, or chill with some music while you're at it. And if you are feeling extra, dim the lights, light a candle, and sip your favorite drink.
After my bath, it is always necessary to take care of my face. You don't think of it often enough, but a lot of junk ends up on your face through-out the day. Select your favorite kind of facial cleanser, (I'm using elf Daily Face Cleanser right now! Very much recommend, it's gentle for every day use and covers a broad range of face types) and give your skin a little TLC. I always use a little bit of a moisturizing lotion on my face as well, Idaho winters can be rough and dry out your face out quickly. Do whatever you need to do to feel yourself, you know what I mean?
Your favorite PJs are a must for an evening routine. Get yourself a pair of fuzzy pants, or an adorable matching set. Or be like me…. and not wear pants at all. Totally your choice. I'm a firm believer that if you really enjoy what you are wearing, you will have a happier day or night. I love to snuggle up in some of my cuter nighttime outfits and put on one of my favorite shows or movies and just settle in for the night. My current obsession has been 80s movies (Dirty Dancing anyone?) or a funny comedy that isn't to crazy. If TV/movies aren't your thing, grab something that you enjoy to do as a hobby. It could be a book, scrapbooking, journaling, mediation, whatever it is that you like. It really makes a huge difference to set time to the side each day for a little bit of "you-time", and a lot of us work 8-5 jobs. Right before bedtime is as good of a time as any.
As your evening winds down, do whatever you need to make sure you get a good night of rest. I always drink some water before bed (but make sure you use the bathroom before you officially fall asleep). I turn off all the lights, and depending on my mood, I'll fall asleep to one of my "comfort shows" like Bob's Burgers, Family Guy, or Scooby-Doo, or I'll turn everything off and let my mind wander. Make sure you have a super snuggly blanket and I can not stress how important it is to have a good pillow that supports your head! I used to fall asleep on pretty much anything, but at the ripe old age of 25 (Insert eye roll emoji 🙄), I now sleep with a special pillow that curves along with my neck to provide extra support. And I freaking love this thing, let me tell you.
And just like that, that is the end to my evening routine!
Should I add anything to my evening routine? What special thing do you do for your end of the day business? Let me know in the comments! I'm always open for new ideas. ✨
And you guys…. I know I have been super lax on my blog for the last few months. Pregnancy is not easy! I'm hoping to get more into it, because winter has came here in Idaho and it is COLD ❄️. So I'll be inside a lot and I'm finally feeling a little bit better. Don't give up on me yet!
Until next time,
The Library Lady ♡