*** Possible Spoilers Ahead! ***
Book Title: The Shadows Between Us
Author: Tricia Levenseller
Main Theme: Young Adult, Fantasy, Romance
Thesis: Alessandra has always lived in the shadows, while her perfect sister was adored by her father. Tired of being outshined, Alessandra formed a quick and easy plot. Present herself to the king. Seduce him into marriage. Kill him. Take the thrown. Easy enough, as long as her feelings for him do not get in the way.
What Drew Me Into This Book: So y'all remember my old reviews of Levenseller's books, Daughter of the Pirate King and Daughter of the Siren Queen? They are literally two of the first blog posts I made on this blog, bless them. I fell in love with the character Alosa because she was smart, witty, and super confident with herself. Levenseller had a fun and quirky style of writing and I was all for it. This has been on my "to-read" list for quite a while, so I finally got ahold of it during this pandemic times.
My Thoughts: Alright, I'll be real with everyone here. This book only took me two days to finish. 😅 I couldn't put it down. I guess I'm a sucker for those bad girls with cocky attitudes because Alessandra is a queen B in my books. She's insanely clever, but her attitude often gets her in trouble. She has a big heart, but won't admit it. She's downright sexy and knows it. She is very sexually empowered, which I'm all for, but she does use it to help her get her way, like expensive presents from boys who fall for her. How else would she be able to afford such lavish and skimpy dresses? I guess what I'm saying is that I'm completely in love with this main character and I'm not ashamed of it.
The other characters are great too, and there is quite a variety of them. Her father is a slightly foolish man who thinks he can trade her daughters off like cattle. Insert a big eye roll there. I'm disappointed that you never meet the goody-two-shoes older sister in person, but you get enough to know that you would hate this character. The Shadow King is mysterious, with his ever-threatening inky black shadows swirling around him. He doesn't talk much, and when he does, he gives off an arrogant attitude. I love it when he begins to open himself up more to Alessandra, especially when she starts to fall for him but is somehow determined to keep her feelings in check. He is smart in his own way, for having to run a country that is determined to take over and rule other countries as well. He's unbelievably sexy, and don't worry, there are some breath-taking scenes between our two lovers sprinkled in there if that is your thing. 😉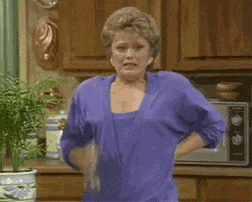 The world feels big too, which y'all know is a favorite thing for me. There are enough side characters to keep the storyline interesting, as Alessandra has a significant point with most of them. Some of my favorites are Leandros, who is a fun-loving man who doesn't take life to seriously, but be aware, as he has his own secrets, and Hestia, one of the other ladies of the court. She's sweet and mild-mannered, and a little bit of a follower who likes to copy what Alessandra wears from day-to-day. But she grows strong towards the end of the book, and she seems like a wonderful friend to have on your side.
And of course, what is a good YA book without some twists and turns? There is plenty of that because you'll have assassins, secrets about a previous murder and attempts to cover the truth, and ultimately where does Alessandra's heart lie. While some negative Nancy's may find it predictable, I enjoyed the plot immensely and I'm kind of bummed that it is a stand-alone novel. However, it makes me that more excited for the next book I read by her.
Would I recommend this book?: Thousand times yes. This is a great book that incorporated a medieval theme and modern-day thinking, mixed with some sexy characters and a twist at the end that makes everything suddenly click in place. If you are wondering if you should give this to your teenager to read, I would say 14+ would be a great age. There is no official "sex scene" much to my disappointment, but there are some intense feelings and pretty obvious signs that I don't think I would recommend for a pre-teen. And honestly, I'm thinking there would be some moms out there who would enjoy this book as well.
---
This just might be one of my favorite books so far this year, I was really impressed with it. As always, thank you for reading my blog posts and leaving comments, it makes my heart burst every time I see one! I'm always up for some new recommendations, so don't be shy, drop in the comments what I should read next. With love to you all,
The Library Lady ♡