Time for a basic post. That's right, quarantine favorites. What are my favorite things to help me get through the last month?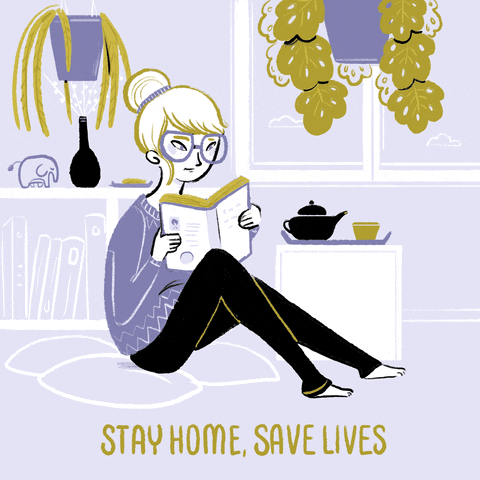 My pets – As you might have seen on previous posts or my social media, I have three fur babies that I love with all my heart (even if they drive me crazy sometimes). I have an almost 5-year-old chihuahua named Rosy, a two-year-old Siamese cat named Gypsy, and a tabby cat who just turned a year old named Athena. Getting sweet love and cuddles is one of my favorite things about my babies.

Hoopla Digital – If your library offers the service called Hoopla, go download it now! I am not a huge fan of E-books, but I can do audiobooks while I'm working or playing some video games. Since I can't grab my usual physical copies of books, I'm loving having these audiobooks at my fingertips. My library does an amazing job of adding some fantastic stuff on there, so I'm all set for quarantining.

YouTube – I have always loved watching YouTube videos, ranging from gamers to lifestyle to travel vlogs and anywhere in between. Lately, my obsession has been watching van life blogs, where people have converted an old van, bus, or truck into a small living space and are traveling around their local area in it. I certainly couldn't live that way (where would all my books go?!) but I love the idea of a nice road trip. I'm always open to suggestions so let me know if you know of some good ones! Two of my favorites would be:

Jinti Fell –  This gal is my go-to when I want to just chill in bed and watch some YouTube videos on a lazy day. She and her family live in Australia and they explore the countryside in their converted van. She's very calm and cool, her two kids are super cute, and she's the perfect image of a hippie mama living the best life. And man, they find some beautiful places to explore!
We're The Russos – There is nothing cuter than a husband and wife team, and I love these two. I binged their Hawaii videos in one sitting, it was stunning. They are so sweet together and absolutely love to travel, so if you have that travel bug nipping at you, watch these guys and get some tips!

Video games – Hands down, video games are some of the best ways to relax, especially when your mind is at unease for whatever reason. I subscribed back to World Of Warcraft and then got several free months because the refer-a-friend program is awesome. I've also have been playing TONS of Sims 4 because I can escape my reality and go to a virtual one with NO pandemic! Yay! And when I need to get some of my frustration out, I jump on Apex Legends and scream and shoot people. It's very therapeutic.

Sunshine – This one might be a little odd, but man, I love my sunshine. I have always been someone who loved to be outside and doing things. As you can imagine, winter is my least favorite season. I need sun and warmth! My husband jokes that I'm cold-blooded, and maybe he's not wrong. Since we can't do much right now, even going to my back yard and playing with my pets (they love to munch on grass and such) or laying a towel out and getting some vitamin D has been so enjoyable the last few weeks, especially now that Idaho has some of their beautiful spring weather to give us. Don't take the small stuff for granted guys!
Some honorable mentions for this post would include: fuzzy socks, blankets, my coffee/Kuerig, scrapbooking, Animal Crossing (although I need more money so I can buy a Nintendo Switch), my candles, hot baths, and bath bombs. I can totally make this quarantine thing work! Although if this stretches into my summer and ruins my hiking and camping plans, I'm going to be one very sad Andi.
Keep your chins up folks! Although some of more ready to be over with this than others, stay inside, keep you and your loved ones safe, be happy! We will get through this together. 💗
The Library Lady ♡