*** Possible Spoilers Ahead! ***
Book Title: Whiskey in a Teacup
Author: Reese Witherspoon
Main Theme: Nonfiction, Lifestyle, Cookbook, Biography
Link: Whiskey in a Teacup
Thesis: Reese Witherspoon's grandmother Dorothea always said that a good Southern lady is like whiskey in a teacup: on the outside, they look fragile and dainty, but on the inside, they are strong and fiery. Witherspoon has carried that bit of advice throughout her life and with this book, she shares her tips and tricks on a good Southern lifestyle. You'll learn the perfect way to roll your hair fo those gorgeous curls, or how to make Dorothea's famous sweet tea and fried chicken, and even how to decorate your house with just the right amount of wicker, monogram towels, and flea market finds.
What Drew Me In: She's famous world-wide, but Reese Witherspoon is an icon down in the south. You just can't help but love her accent, and her witty charm. Yes, Sweet Home Alabama is one of my favorite movies. Along with Steel Magnolias, so of course, anything with her name on it would draw me in. This book has been out for a while now (since 2018), but I haven't been able to snag it until now, and thankfully I happen to come across it in my local library. So, this bad boy went home with me!
My Thoughts: This is a great book to sit down and read on a cold day with your blankets wrapped around you. Witherspoon has a great way of entertaining you with light-hearted stories of her childhood and her beloved grandmother. She shares fun recipes for a great dinner party in one chapter, and then the next chapter is talking about her love for bluegrass music and the way it keeps people happy. Honestly, in one sitting, I read from page one to ninety-one, and I loved it. She pulls you in with her sweet tales.
Another reason why I enjoyed this book so much is that she obviously has a deep love for the South. Anyone who knows me knows how much I love my Southern roots. Witherspoon and I have different versions of the South, she grew up in Nashville, TN with all of their fancy old houses, while I grew up in a small rural community right smack in Central Texas, but I feel like we would be great friends and talk all night long about our favorite things about the South. ⭐
And don't even get me started on the Dolly Parton chapter. I am not the biggest country music fan, but come on. Everyone loves Dolly. A goal in my life is to one day meet her. I just think she is the Queen of the south.
There is a little portion of the book that speaks to my soul. I'm going to put in a little excerpt here, and you'll see why:
"In this spirit, I grew up saying "Please" and "Thank you" and "Yes ma'am" and "No, sir". it actually took a long time to drum that "ma'am" habit out of me. I had to live in California for at least fifteen years before I stopped calling women even five years older than me "ma'am". What can I say… it was a huge part of my upbringing!

Reese Witherspoon, chapter 11, page 183.
Now that I'm living in Idaho, I constantly have to remind myself that I don't have to say "ma'am" or "sir" all the time. I couldn't tell you how many times I have people say, "Don't call me ma'am! It makes me feel old!" or the other famous line, "You must be from the south, no one calls me ma'am" around here. I just want to beg to these people to please understand, I would have got my rear end smacked if I didn't say these words as a child. Just let me call you ma'am and get it over with, so I can help you at the library or whatever it is that we are doing.
And yes, sometimes my accent comes through. It actually is getting worse as I get older, funny enough. It doesn't mean I will come up to you on a horse with my cowboy hat.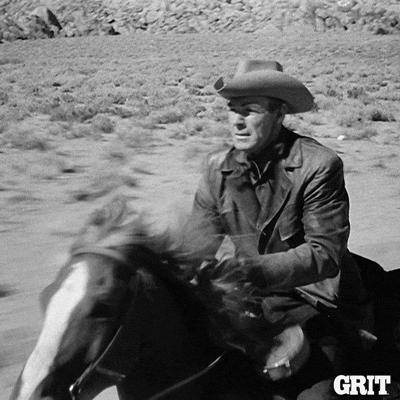 Would I recommend this book?: If you are a misplaced Southerner like me, and need a little bit of homey-ness, absolutely. If you are a fan of Reese Witherspoon and all of her movies, then yes! If you are looking for a fun read, maybe need a nonfiction book to complete a reading challenge, then I say go for it. It is a charming book that will keep you busy for a couple of hours and you'll probably have to try one of her amazing recipes for your next family get-together.
Warning though: I have heard a lot of people have complaints about the signed editions of her book. Apparently, it isn't her actual signature, rather than an auto-pen that is just signing it over and over. Some people said for the amount of money you pay for it, they would rather have an actual signature. I borrowed my copy from the library, so I haven't seen this auto signature for myself, but just to let you know.
---
Man, it has been a busy 2020 so far. Between work, my blog, personal life, and the fact that I have a reading challenge ending soon (March 13th) and I have five more books to finish for it, I have been busy! I apologize if my blog will be a little slow for the next couple of weeks. Hopefully will have more content coming up soon!
I love you all!
The Library Lady ♡