*** Possible Spoilers Ahead! ***
Book Title: Every Breath
Author: Nicholas Sparks
Main Theme: Romance, Adult Fiction, Contemporary romance
Thesis: Hope Anderson, a thirty-six-year-old with difficult life decisions, makes her way to her family's cottage in Sunset Beach, North Carolina. Tru Walls, a forty-two-year-old safari guide from Africa, travels to America for the first time to meet his biological father. As fate would have it, the two meet up at the beach, and a whirlwind romance ensues. But life got in the way, and with both of them having commitments that drove them away from each other, they separated and went back to their lives. Is it possible for either one of them to ever find each other again?
What Drew Me In: I love a good Nicholas Sparks every now and then, despite romance not being one of my favorite genres to read. I saw this book when it first came to my local library, and meant to pick it up so much sooner than now, but never got around to it. Then funny enough, I was walking around the new library I work at, pulling holds, and saw this guy just sitting on the shelf, wanting to be taken home with me. I just couldn't say no.
My Thoughts: Well, this might be the first semi-negative review for the year. (and that doesn't happen too often!) This isn't a bad book per se, I just didn't care for it. One reason I like Nicholas Sparks is because of the "feel-good" nature that he has. After reading one of his books, you feel warm and fuzzy, and you are itching to pack your bags and head to a sleepy North Carolina beachside town. This book? I didn't feel it. It honestly felt so generic, which is sad to say! It didn't talk about the historical, sleepy beach town, where everyone knows each other's name. It didn't have a warm cast of characters, because the only people you ever really get to know are the two main characters, Tru and Hope. Aside from that, you get a little scene with Kim and Andrew, Tru's ex-wife and son. And then everyone else is either in some sort of third-person flashback or over a phone call or something equivalent. It just makes the whole book feel so impersonal.
Another thing: I picked up this book because I was under the impression that this book was based on a true story. Well, I was slightly wrong about that. The only part that is true is one of the locations in the book, a little place called Kindred Spirit, which is a mailbox off the beach, and people call leave love notes or wishes to be fulfilled and other people could read them. I don't know why, but the thought that maybe this could happen to real people made me like the book before I read it, and now I'm disappointed. I quickly realized that this, of course, couldn't be based on a real story because…
There was so much negativity in the book, like horrible things happening to these characters. Someone's life can't possibly be that bad. Diseases, boyfriends cheating, kid's having some medical issues, someone contemplating suicide, you name it. I don't know.. let me just say: overkill.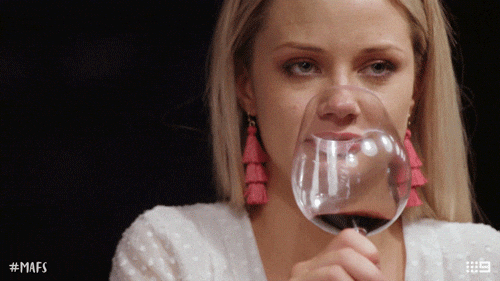 I will say one thing. Tru Walls is the definition of a Prince Charming. Such a gentleman, loves his kid, a good man to his ex-wife (I am the product of a nasty divorce from my parents, I love anyone who can be good to their ex). He's hardworking, charming, and so incredibly nice.
Would I recommend this book?: Even though this isn't my favorite book, it's okay. If you enjoy Nicholas Sparks' books, then chances are you will like this book. Unless you are picky like me. If so, I've warned you. I'll just re-read my favorites while waiting for his next book to come out.
---
Well, I wasn't prepared for a negative review this early in the year. It feels weird posting this… But never fear! I have so many books I want to read and review this year, so keep an eye out for more. 😀
The Library Lady ♡