*** Possible Spoilers Ahead! ***
Book Title: A Man Called Ove
Author: Fredrik Backman
Main Theme: Adult Fiction
Thesis: All Ove wants to do is die. His life has been full of strict routines, rules, and high values. On the outside, he seems like a grumpy old man who is willing to terrorize anyone who drives through his neighborhood. But when a young family moves in next door, his life turns into a wild sort of adventure as his heart opens up for the first time since his wife dies. He will meet all sorts of new people, including young children who like to color pictures for him, an unexpected pet, IT people, and rekindling an old friendship. Under all of that gruff attitude lies a man with a big heart and a sad story to tell.
What Drew Me In: I'll be honest here: I've read this book at least a dozen times. It by far is one of my absolute favorite stories. I read it a couple years back because it was a book that my book club had selected. I wasn't so sure about it, because back then my tastes in books were pretty limited to mainly YA books, but I figured I would give it a try. I'm so glad I did. One moment I'm laughing hysterically at Ove's dry sense of humor, the next I'm sobbing. I could go on and on about this book, but I'm trying to not spoil it too much!
My Thoughts: It's hard to say that a book was perfect, but if there could be one choice for me, this is about as close to perfection as you get! Backman has an incredible way of telling a story and making you FEEL. His words weave in and out of each sentence, and you get so absorbed into what you are reading, that you lose track of time, and BOOM! You are halfway through the book. He paints such a wonderful canvas of story/character development.
And by the way, his other books are amazing at this as well. Highly recommend them.
Ove has to be one of my favorite characters in a book of all time. When you first meet him, you assume that he is this mean, old fart that likes to bitch at everyone. And well, he sort of is! I personally love him for his sarcastic humor, or when he ends up ticking someone off because they don't want to argue with the old man. Don't even get me started on his personal vendetta against his neighbor, who he calls the Blond Weed, and her dog Prince. Good God, you would hold your sides from laughing.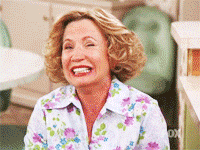 But as one chapter is hilarious, the next one is a flashback scene to when he was a child and went to work with his dad for the first time. Or the first time he met his wife, Sonja. Or any of the other scenes, I don't want to spoil it for you, but you go from wiping away tears from laughing to wiping away tears from sobbing.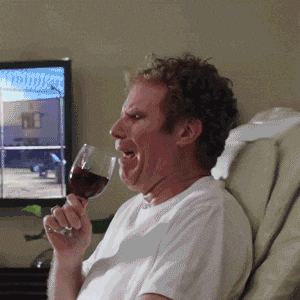 You soon realize that Ove is a wonderful man and a wonderful husband, who loves his wife dearly, and things just seem to not go right for the old man. And because of that, I find myself flipping more and more pages until I'm almost done with the book just so I can read more of his story.
My next favorite character would probably be one of his new neighbors, Parvaneh, who is a mother of two little girls and very pregnant with her next baby. She gets what you would call the "second most screen time". She's insightful, hilarious, hard-working, and compassionate to anyone she meets, a true mother. Really, it is because of her that Ove finally breaks down some of those walls of sadness he built around himself.
Would I recommend this book?: Oh absolutely, and any of his other books too. Backman is truly a wonderful author, we are lucky to have him around. He's insightful into the minds of others, and he knows exactly how to play with his reader's emotions. And let's be truthful, that is the sign of a great author.
I'm a slight fangirl when it comes to this author, I've read his bigger books like this one, Beartown, Us Against You, and Britt-Marie Was Here. I can't wait for any new books that he makes!
First book review of the year, woot! Expect more reviews, as I challenged myself to read 50 more books this year. Any reviews that you want to see? Comment below or send me a message! Contact Me!
The Library Lady ♡