*** Possible Spoilers Ahead! ***
Book Title: The Elite
Author: Kiera Cass
Main Theme: Young Adult, Dystopian, Romance
Thesis: After eliminating 29 girls, the competition to win Prince Maxton's heart is fiercer than ever. Yet, for America, it is the most confusing time. She knows that she loves Maxton, but her fear of the crown and responsibilities that it comes with holds her back. And her former love, Aspen, is now a guard of the castle, and routinely is in her life, flaring up those old feelings from the past. And for the other five ladies, this is their chance to be swept away in a glittering romance, and they aren't about to lose it. With more and more rebel attacks on the castle, America needs to choose her future, but will she run out of time to make that choice?
What Drew Me In: "The Elite" is book two of the Selection series, and if you read my first review, I was craving more action and curious to see where the books went. I was surprised at how much I liked the first book, and now I'm hooked.
My Thoughts: So I have some mixed thoughts on this book. Let's start with the wee bit more negative ones. First, I hated how Maxton treated America in this book. Yes, America is taking a REALLY long time figuring out her emotions. I understand it is hard, but damn girl, do you want the Prince or not? If she said yes, the selection would be over… which probably means the series would be too. Okay, Cass, I see your point there. Drag it out a bit more I guess. But seriously Maxton? Making out with the other girls, like Celeste? That's pretty beneath someone who claims to be in love with another. Maxton acted like any other horny boy out there, and I don't know, it just doesn't fit the whole "I'm a gentleman" and "I'll wait for you" scheme. Conflicting characterization I'll say.
Also, I'm kind of over Aspen. Yeah, he's pretty cute. And brave. But come on, you broke America's heart, that is so not cool. Now he's pretty… sappy? Like a love-lost puppy. It's a bit much for the character, and I'm curious about what choice America makes between him or the Prince.
On a more positive note! Things are getting more and more juicy with the story. We are discovering bit by bit where the storyline will go. I was right when finishing the first book, there is more to these rebel attacks than what meets the eye. There is more going on between the King and Prince Maxton than we know of. We are slowly starting to figure out that there are secrets and scandals and rumors that are behind the scenes. That's all I'm going to say, for now, I want YOU to read it and see what I mean!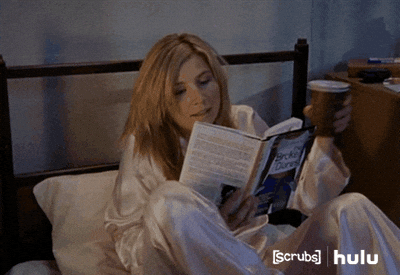 Would I recommend this book?: As said before in the previous review, go ahead and give it a try! The story, the action, everything starts to pick up. I've already started the third book a couple of days ago, so you can tell how eager I am for it. I'm really liking the series so far, so even I'm surprising myself!
---
Hope you enjoyed the new book review, I'm trying to leave as few spoilers involved as possible, I think this is a fun series everyone should try, so go to your local library and pick up a copy! I'm hoping to have the third book up soon, but I'm sort of swamped with a ton of books right now 😅. So it will hopefully be up and running soon! Keep an eye out for my social media to let you know when it will be up. 😃
The Library Lady ♡